Courtyard House

A semi-retired couple required that their new home resolve tensions between "aging in place" and a desire for community. The clients wanted the home to become a destination, drawing out-of-town family and friends to visit while meeting their main criteria for a modern glass house: "We wanted to capture all of our view, all of the time."

The project utilizes the site's natural topography to create privacy, partially burrowing the house into the land so that it remains unseen from the main street and neighboring homes while also increasing thermal insulation. Spanning a wrap-around terrace escarpment on the south and east exposures, the concrete floor slab cantilevers over the hillside and through the floor-to-ceiling windows, frames expansive views of the wild river and wetlands below.

Anticipating the need for a walker or wheelchair, the clients desired a new living plan organized on a single level that was both open and adaptive, able to accommodate two to six people comfortably. Environmentally and economically conscious, the couple would not accept an over-scaled home with bedrooms that remained unoccupied throughout most of the year, so the solution was a space that departed from a compartmentalized "room-and-corridor" plan, flowing in a continuous loop around a decagonal courtyard and two L-shaped storage cores.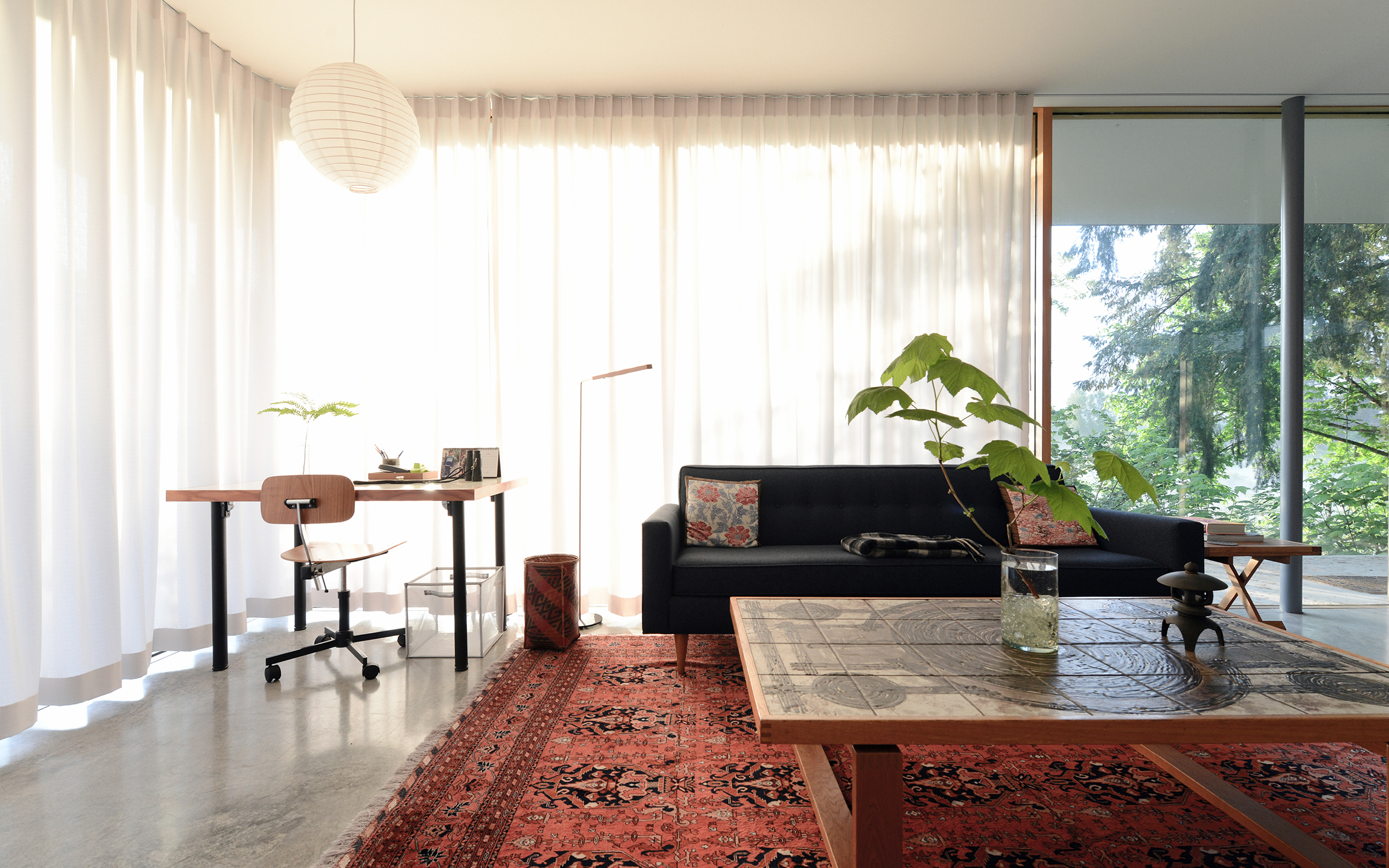 Location
Willamette, Oregon, US

Program
Private residence

Area
277 m² / 2,981 sf

Status
Completed 2013

Value
$635,000

Team
Andrew Heid, Jack Hogan, Christopher Purpura, Noa Peer

Collaborators
WBS Construction Inc., Madden & Baughman Engineering, Inc., Aurora Landscape

Photography
Iwan Baan, Michael Weber

Distinctions
Highest Honor Award for 2017 from Boston Society of Architects / AIA New York Housing Award.

Nominated for the MCHAP.emerge, Mies Crown All Americas Prize at the IIT.

Featured in The Wall Street Journal, Dwell, Cultured Magazine, Architect Magazine, AD Germany, Architectural Digest, Architectural Record, Dezeen, *Wallpaper, Mansion Global, Ignant, the Oregonian, Gray, Taschen